Every Sunday morning at 8, Lee Michael invites you to remember a time when radio was the primary source of entertainment, music and news in America - that period from the late 1920s to September 30, 1962, commonly called "The Golden Age of Radio."

JULY 5 : CHANDU THE MAGICIAN Episode 66 from Sept. 28, 1948, starring Tom Collins and Irene Tedrow (Mutual-Don Lee). Then, we'll tip our hat to radio legend Casey Kasem, who retires from the radio microphone after 39 years of counting down the hits, with his guest starring role on the 1979 science fiction series, "ALIEN WORLDS," in "The Kilohertz War" (Syndicated by Watermark, July 4th weekend).

And the links just keep on coming! This week, we add the website which archives all of Dick Bertel and Ed Corcoran's aforementioned "Golden Age of Radio" series from the 1970s, maintained by Bob Scherago. There's a lot of firsthand memories from those that worked behind the mike and behind the scenes, so click on the logo above to go there.



We're pleased to add The 1920s Radio Network to our links of great places to hear classic radio (as well as some of the greatest music from the last century!). I've been a fan of them for years, and I thought you'd like to get to know them, too. Click on their logo and hear some great music and radio!
And here's what's coming up on KONA's companion programs, "When Radio Was!" and "The Twilight Zone Radio Dramas," with host Stacy Keach.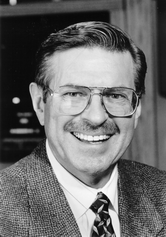 WHEN RADIO WAS! with Chuck Schaden
A NOTE FROM CHUCK:
In the winter of 2006, I was basically "semi-retired" when I was offered the host position on "When Radio Was." It was, in a way, an offer I couldn't refuse because hosting a nationally syndicated radio program was one old-time radio adventure I hadn't done in all my years of broadcasting.
So, on October 8, 2006 I replaced Stan Freberg as host of "When Radio Was" and went on the air from coast-to-coast.
While doing the show I have had the opportunity to share my love of the vintage radio programs with many old and new friends across the country and together we enjoyed listening to the broadcasts and the performers who made up the true "golden age" of broadcasting.
But it's also been a very hectic and busy year, and now it's time to let someone else take over while I get back to taking it easier.
I'd like to thank Brad Saul of Matrix Media, who was instrumental in getting me that offer I couldn't refuse and for being understanding when I told him it was time to end my tour of duty.
And I want to thank YOU sincerely for tuning in. I hope that you will continue to enjoy listening to the great shows on "When Radio Was." I hope that you will give Greg Bell the same warm welcome that was given to me when I dropped in a year ago.
Thanks for listening.
Chuck Schaden
Friendly reminder: Chuck continues to host "Those Were the Days" from 1 to 5 p.m. Saturdays on the College of DuPage's WDCB-FM (90.9). If you'd like to hear it, just go to the links section and click on the "Those Were The Days" banner.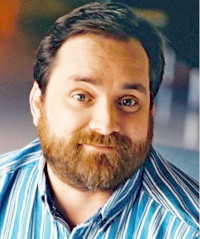 WHEN RADIO WAS! with Greg Bell
Meet the new "When Radio Was!" host:
Having graduated from the University of Illinois, where he studied theater and film, Greg Bell's broadcasting career began in his home state's capital, Springfield, Illinois. Over the next twenty years (almost), he learned the radio business thoroughly through stints as a music DJ, news director, national talk show producer and program director in locations all around the country, including Steamboat Springs, Colorado; Boise, Idaho; and Washington, D.C.
Growing up in Central Illinois, nearly smack dab between St. Louis and Chicago, allowed Greg to enjoy both rich and rewarding radio markets. As a matter of fact, in one of those quirky coincidences, he developed his appreciation for old-time radio and historical trivia by listening to shows hosted by two of his professional predecessors -- the original "When Radio Was" host, the late Art Fleming, and the gentleman he now takes over the reins from on that show, Chuck Schaden.
"I was born just after the 'Golden Age' of radio, so my discovery of 'The Shadow', 'Gunsmoke', 'Fibber McGee and Molly', 'Dragnet', Jack Benny, 'Suspense' and so many others came gradually, and usually late at night," says Greg. "Like all kids my age, I was spoiled by TV, but the power of the storytelling drew me in and I marveled at radio's ability to fully paint a picture with only audio as a brush."
"Over the past few years, I have heard from many folks well under Jack Benny's age (39), who tell me how surprised and thrilled they are to discover how cool these shows are at 50, 60 even 70 years after they originally aired," says Greg. "As the new host of 'When Radio Was', I hope I can continue to bring these wonderful nuggets from the past to a whole new audience, while also entertaining the long-term old-time radio fans as well."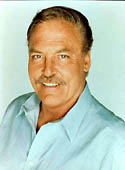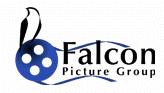 Hosted by Stacy Keach
SUNDAY, JULY 5th, 8 pm: "STILL VALLEY" starring ADAM WEST
SUNDAY, JULY 5th, 9 pm: "THE ARRIVAL" starring BLAIR UNDERWOOD
And a message now for those who've emailed the show recently: a computer crash wiped out ALL of your messages to The RADIO Show, so if you've wondered why you haven't heard back from me, well, that's why. I miss the Pony Expresss...oh, well...

NOW HEAR THIS!
Listen to The RADIO Show's theme, "Leapfrog," all 2:47 of it, by Les Brown and his Band of Renown (in wonderful stereo, no less!) by clicking HERE.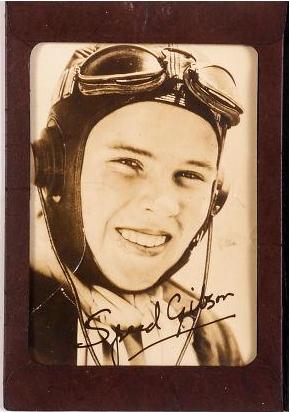 The long-running "Speed Gibson of the International Secret Police" serial has ended, but you can still hear the shows by going to otrfan.com, which has all 178 episodes on line, along with some other great radio shows from the golden age. It's our new link of the month.

Thanks to The Olde Tyme Radio Network, you can hear the past extended online version of The RADIO Show (Ain't technology great?). Just click on their logo above to visit their website, and look for the archived broadcasts section. And if there are any classic shows you'd like to hear, let me know.

Thanks, and stay tuned...
Lee Michael
Host/Producer/Creator,
"The RADIO Show"




Click this to email us with your comments.


On the air on KONA 610 Information Radio, Sunday morning at 8,
and weekly on the world wide web at The Olde Tyme Radio Network.
Batman says this page looks its best on a computer.
"The RADIO Show", logo and "The Greatest Hits and Rarest Shows from Radio's Golden Age" are service marks of and © Copyright 2003 - 2009 Lee Michael.



All Rights Reserved.